Types of Web Servers - Free, shared and dedicated
Web hosting is the service that provides Internet users with storage of: information, images or multimedia content.
26/01/2019 13:13:31

60 Visited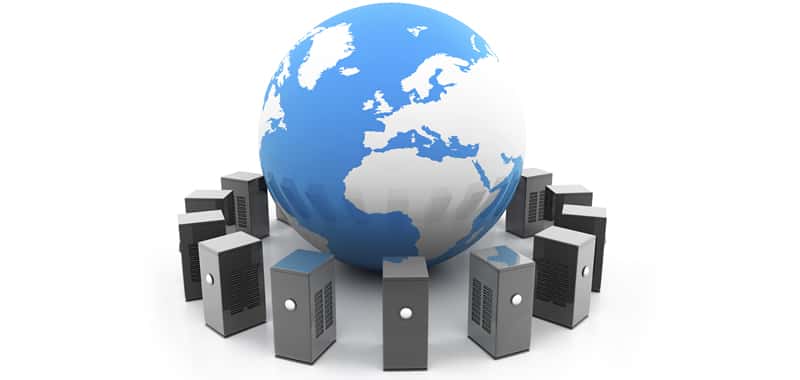 Web hosting is the service that provides Internet users a system to store: information, images, video, or any media content accessible via the Web.
The programming technology of the server side and the type of databases to be used depends on the type of hosting that is chosen depending on the operating system installed, the services it has, the website management program and the database of data.
Also the selection depends on the bandwidth to use very important element for the traffic of the users.
The web hosting is divided into six types: free, shared, resellers, virtual servers, dedicated servers and placement.
Free hosting: Free hosting is extremely limited when compared to paid hosting. These services generally add advertising on the sites, have limited space and traffic
Shared hosting: This type of service hosts clients from several sites on the same server, thanks to the configuration of the Web server program. It is a very good alternative for small and medium clients, it is an economic service and it has a good performance
Reseller Hosting: This hosting service is designed for large users or people who sell the hosting service to other people. These packages have a large amount of disk space and available domains for each account
Virtual servers (VPS, Virtual Private Server): through the use of a virtual machine, the company offers control of a computer apparently not shared. This way you can manage several domains easily and economically, as well as choosing the programs that run on the server. Therefore, it is the type of product recommended for web design and programming companies
Dedicated hosting servers: The term dedicated server refers to an advanced form of web hosting in which the client rents or purchases a complete computer and therefore has complete control and responsibility to manage it. The physical care of the machine and Internet connectivity is the responsibility of the hosting company, which usually has it in a data center
Host Placement: This service basically consists of selling or renting a physical space of a data center for the client to place their own computer there. The company provides the energy and the Internet connection, but the server computer is completely chosen by the user (up to the hardware)
Did you like it or was it useful?
Help us share it in Social Networks
IT ALSO DESERVES TO PAY TO VISIT:
Not finding what you need?
Use our internal search to discover more information
Sponsored content: