Internet Advertising and Marketing Service
DEAR ADVERTISER:
Promote your product or service through a banner on our website and reach thousands of people every month with your ad.
We offer you a Web platform as a means to advertise in disenowebakus.net. Our condition is that the business, company, service or product to be promoted is related to the subject we use or is of interest to our audience.
Currently we are a very well positioned on the Internet through search engines for different countries of the world. Without a doubt, a great opportunity for advertisers to reach a specific audience.
Thank you very much for being part of disenowebakus.net
A T T E N T I V E L Y:

Eng. Hugo Delgado
Founder of the project
Visitor data
Statistics, demographics and interests of the audience
Interest of the audience
Data obtained from Google Analytics, 2019
Countries of origin
Mexico

Spain

Colombia

USA

Peru

Ecuador

Argentina

Others (134)
Benefits
More than an ad, it is a bond of trust with us
PageRank
We created a dofollow link to your ad
Position in World Ranking
140,000 /one billion websites
Secure Protocol https
SSL Security Certificate
Savings per ad
You can get a discount while the service coverage is wider
Fast and without errors
All pages are without errors in the code and load in -3 seconds.
Responsive design
The banner is adaptable to tablets and mobiles regardless of the brand or resolution
Why choose us
We have more than 10 years of experience in Web Development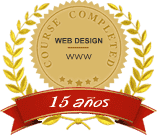 We know the Internet market well
Certificates of quality and security on the Internet
We use a secure https protocol and approved standards to generate trust and certainty in visitors
Norton Secured
W3C Validator
Safe website
McAfee Secure
Ad type and placement
Demonstration and location of the banner
The ad is placed on the side of the article, keeping it fixed and visible during user navigation.
Prices per advertisement
3 Months
Price per month $20 USD
Call us today
322 136 4870

or send us an email

info@disenowebakus.net

Let your business reach thousands of people each month with a promotional banner.

Information