Internet Technologies - Web design software
You do not have to know programming to dedicate yourself to creating Web sites. Next, you will study a series of technologies associated with Web development.
25/01/2019 11:13:36

42 Visited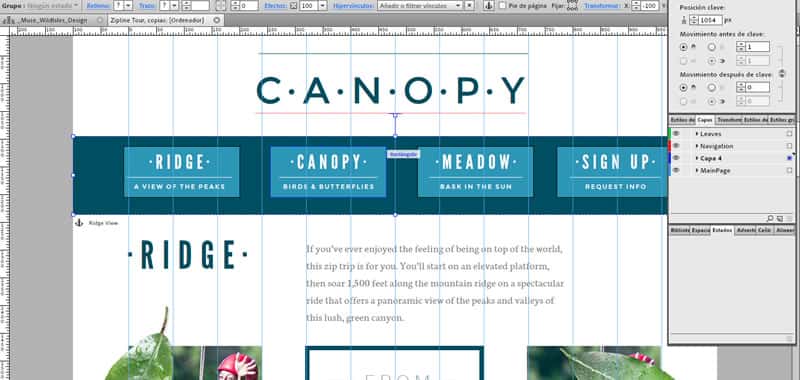 You do not have to know programming to dedicate yourself to creating Web sites. Next, you will study a series of technologies associated with Web development.
Actually, all you need from the software point of view is to know an HTML editor such as Dreamweaver or HTML itself and CSS (Cascading Style Sheets).
What you decide to add depends only on you.
It is not possible to accurately predict the system configuration that site visitors will use. Potential users have a wide variety of computer systems, so you cannot control how your site will be displayed on each computer.
Consider that colors and fonts can be viewed differently depending on the browser, the monitor, or the visitor's platform.
Nor can it guarantee that the elements look the same size, because this is a factor that depends on the visitor resolution screen.
Many computers are configured below their real possibilities, and many owners are unaware that they can modify the display properties of the monitor to improve visibility.
Dreamweaver and its integrated development environment
To design, develop and maintain standards-based applications and websites, Dreamweaver is a favorite with millions of professionals around the world, from web designers and developers to graphic designers.
Basically Dreamweaver is a code generator that also allows you to automatically make changes to the code. This significantly speeds up the work process, since you can check the result without leaving the work environment.
Using an editor such as Dreamweaver it is possible to create a complete Web site without manually writing a single line of code; although it is possible that you have no choice but programing the code or if you need to manually solve a problem, such as those that often cause incompatibilities between browsers.
Dreamweaver is integrated into a development environment called Adobe Creative Suite. Although Web pages can be programmed manually, a program like Dreamweaver makes things much easier.
Development environments avoid much of the work.
The development environment of this Suite includes the following programs:
Dreamweaver, to generate HTML, CSS and JavaScript
Fireworks and Photoshop, to create and optimize images
Flash, to create animations or complete Web sites, including data-oriented sites
Software to create and process images
Creating images for the Web is not the same as creating images to print. The success of a website depends to a great extent on the optimization and processing of your images.
Adobe Photoshop and Fireworks are the recommended programs in the Dreamweaver development environment.
Adobe Photoshop
The undisputed leader of the image processing market is Adobe Photoshop, it provides an arsenal of tools to create edit and retouch images and photographs.
Photoshop is no longer a tool only used by designers, and has become a favorite tool of professional photographers around the world.
The rise of digital photography has consolidated the popularity of this program.
Although the main purpose of Photoshop is the edition and composition of images, it can also be used to create effects and graphics of very good quality and to optimize the images.
Adobe Fireworks
It is an image program for the Web that combines a drawing program with an image editor and vector tools to create illustrations.
An effective tool to create and optimize images, as well as to quickly design prototypes of sites.
Adobe Flash
Although Flash was in its beginnings a graphics animation program, over time it has been consolidated as a technology to create complete Web applications.
Flash allows you to design special effects on Websites, enriching your dynamism and interactivity, and developing from site navigation, to accessing server-side databases.
A site can be made, even access to server-side databases.
A Flash site can be made completely, and there is literature to learn how to do it. The program has become an excellent tool to develop applications and content for the Internet.
Anyway, when it comes to creating animations, sounds and interactive effects, Flash is the undisputed leader for its animations of small size thanks to its vector formats. Consider the advantages and disadvantages of each alternative and your own knowledge.
NOTE:
In order for your browser to view Flash videos, you must previously install a Flash Player Plugin.
NOTE:
You can find a free trial version of the suite on the Adobe website. Customer side technologies.
The user's computer is known as the client where he is installing the browser that shows the result of a search of a Web page by his monitor.
The languages of the client side are those that can be directly understood by the browser, without any prior treatment.
Did you like it or was it useful?
Help us share it in Social Networks
IT ALSO DESERVES TO PAY TO VISIT:
Not finding what you need?
Use our internal search to discover more information
Sponsored content: