Life Cycle of a Website - Stages for Web Projects
Cuando se comienza un diseño Web, debe pensar cuidadosamente sobre necesidades y estrategias del proyecto antes de comenzar a construir páginas Web.
14/03/2019 13:08:22

28 Visited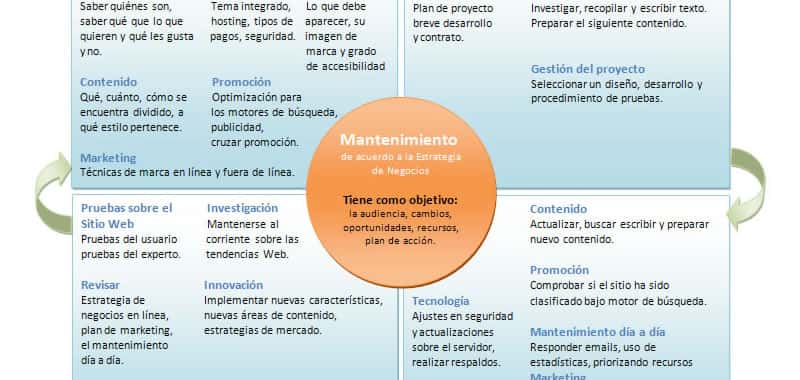 Careful planning is the key to designing an effective website
When a Web design starts, you should think carefully about the project (requirements, business strategies, etc.) before starting to build Web pages.
It should take into consideration an organization centered approach to a Web project. A successful website is one that is managed around the idea that they are alive and have a life cycle.
This even applies to Web sites created with a short termpurpose, where the Web site is removed at a predetermined point.
At any point in the project on a website, either in the planning, construction, maintenance or continuous improvement phase, the project can be evaluated in order to undergo restarting from the beginning.
These phasesform a "lifecycle", all activities associatedwith a Website can be tracedinany of the stages of the project. The stages are interdependent, each one has its own process.
Up on recognizing the lifecycle of a Web page, and the need to managestages, the myth that the development and management of a website finishes the dayit starts dissipates.The releaseis, so to speak, just the end of the begining.
In the field of printed publications the validity periods of information are set in proportion to the advancement of science in different fields, after that time periodthe publication acquires other value: scientific-cultural and historical.
How ever, on the Internet this life periodis limited by the permanence on the physical form storage support, subject to change in technology, electronic communication failures and others. It suseful life is determined by technological element swith out as sessingitss cientific and cultural contribution.
The life of a Web site can be ephemeral and the characteristic of being an almost single document, without availability of copies butwith universal access beyond the traditional concept of a documentary support and goes beyond of thesimple storage of an electronic document.
The picture illustrates the four processes that revolve around the maintenance of a Web site, based on the business strategy established by the company.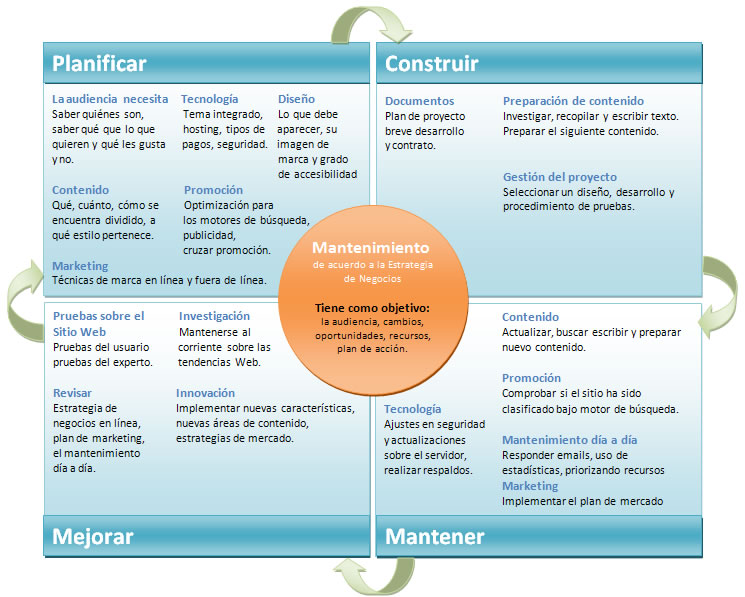 Did you like it or was it useful?
Help us share it in Social Networks
IT ALSO DESERVES TO PAY TO VISIT:
Not finding what you need?
Use our internal search to discover more information
Sponsored content: